Nexus Energía installs solar self-consumption at the Eurofragance plant in Spain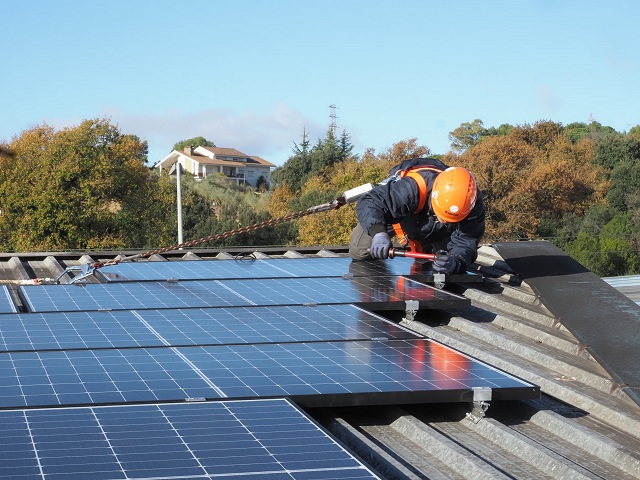 Nexus Energía has installed self-consumption solar panels at the Eurofragance factory in Spain, located in Rubí (Catalonia). The installation marks an important step forward for the plant, as it will mean a reduction of 35 tons of CO2 per year and will provide an electricity-consumption saving for the plant of around 20% of the yearly total.
Nexus Energía, the eighth electricity and gas marketer in Spain and renewable producer representative, has taken on the entire turnkey project. Specifically, it has installed 320 high-performance photovoltaic panel modules with a power of 118.40 kWp in order to reach a production of 149,300 kWh per year and provide almost half of the total annual electricity consumptions of the Eurofragance plant.
In addition to the design, legalisation, installation and maintenance, Nexus Energía will fully manage the energy produced by the Eurofragance installation through its 100% certified green energy marketing services. It is a self-consumption installation with surpluses, where the surplus energy is delivered to the network and the company will be able to reduce its electricity bill thanks to the income from surplus energy. "We will compensate it for the energy produced by the panels which is not used by the plant by selling it to the market", states Jon Macías, Nexus Energía Sales Manager. The investment of 83,370 euros for the installation will be recovered in 8 years.
"With this installation, we have taken an important step forward in making the energy at our plant more efficient. One more step forward in the future plans of Eurofragance committed to the environment. Sustainability and the reduction of environmental impact has always been one of our most important challenges at Eurofragance", explains Joan Pérez Jiménez, Eurofragance Chief Operations Officer.
"We are proud that a company as prestigious and with such an important international presence as Eurofragance sees Nexus Energía as a partner in its commitment to self-consumption in order to significantly improve its energy efficiency, obtain financial benefits and reduce its environmental footprint. Nexus Energía is committed to increasing sustainability by involving our customers in the journey towards a new energy model, encouraging green energy use and self-consumption", adds Jon Macías.