Nexus Energía will supply renewable energy to the Spanish Radio and Television Corporation (RTVE) for two years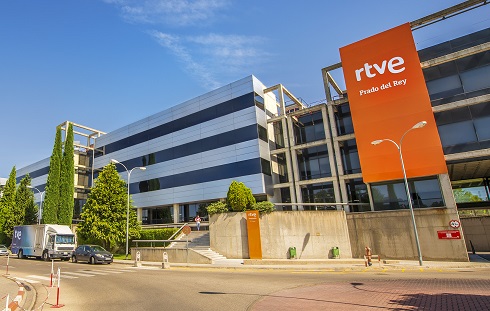 Nexus Energía has been awarded a lot in the tender for the supply of electricity to RTVE buildings, equipment and electrical installations for two years. The electricity and gas marketer will supply a total of 204 GWh of renewable electricity to high-voltage supply points for RTVE until 2023 for an amount of 12.7 million euros. Nexus Energía was awarded the contract over large energy companies who also submitted bids.
The electricity that Nexus Energía will supply the public company will be 100% certified renewable energy, through a process endorsed by the CNMC (National Commission on Markets and Competition). "It's very important that public companies commit to 100% renewable energy. It means they're doing their bit for this energy transition that is so crucial to leave a slightly better planet to our children. We believe the public sector will be a key actor in moving the energy transition forward", states Jon Macías, Nexus Energía Sales Manager. The company is committed to increasing green energy consumption and energy sustainability amongst its customers through state-of-the-art digital tools so that both public administrations and companies with different supply points can analyse and optimise their energy use.
Nexus Energía has extensive experience in project management with the Public Administration, as it has a department specialising in public tenders. Its energy management or after-sales departments are also highly skilled in adapting to the requirements of public organisations. "We are very grateful that a public company such as RTVE has placed its trust in us again, as it is a client that requests a lot of reports from us and helps us deliver excellence", Macías points out.