X-ELIO signs a new Power Purchase Agreement (PPA) with Nexus Energía for the development of a 50 MW plant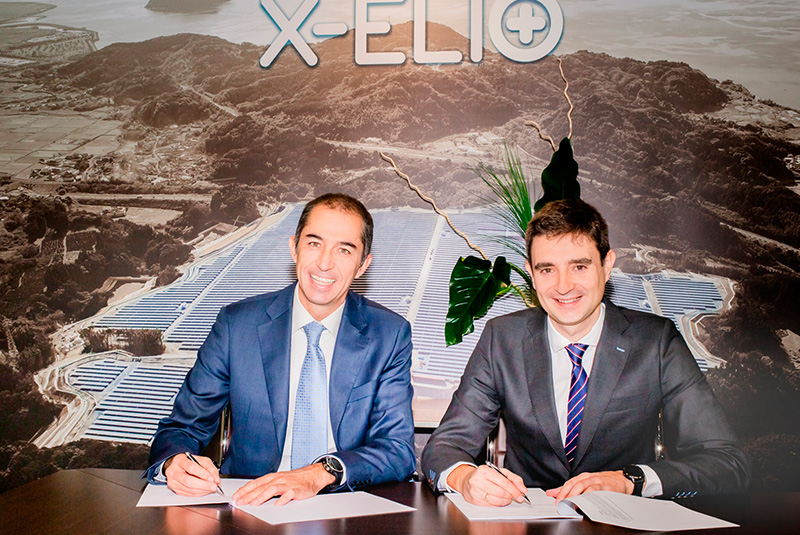 04/03/2022
X-ELIO, the leading global developer of photovoltaic solar energy in five continents, has signed a new hedging contract on the price of electricity (PPA) with the Spanish group Nexus Energía, one of the most important players in the renewable energy sector, with over 15 years of experience.
The agreement enables X-ELIO to build a new plant with an installed power of 50MW in the Almería region. The project is already in an advanced stage and its start-up is scheduled for the second half of 2021. This project will generate around 100 GWh of green energy each year, which is approximately equivalent to the annual consumption of about 30,000 homes in Spain and a saving in emissions of over 65,000 tons of CO2 per year.
X-ELIO has extensive experience in signing this type of contract worldwide, in strategic countries within its activity such as Mexico, Chile, Australia or the United States, as well as Spain. The firm, as one of the main players in the renewable energy sector and with a key role in the energy transition, will use this agreement to encourage investment in new renewable assets that help reduce the generation of energy from polluting sources.
For its part, Nexus Energía continues to expand its representation portfolio and has already reached an additional 3,000 MW in this new stage of expansion thanks to new corporate agreements. The agreement with X-ELIO is added to these previously announced projects. With this, the group will manage in 2020 a representation portfolio of around 10Twh of energy per year, which amounts to a growth of over 100% compared to the previous year. All this strengthens Nexus Energía's commitment to the producer representation segment , supports energy transition and sustainable goals.
Lluís Noguera, CEO of X-ELIO, states: "Thank you, Nexus, for trusting once again in X-Elio for the supply of energy to your customers. It is very important for us to establish long-term relationships and to keep our customers' trust in the X-Elio team".
Ignacio Mora, PPA Origination Director at X-ELIO, explains: "We are extremely satisfied with this new agreement with Nexus. In this way, we strengthen the commercial relationship between the two companies and show that renewable energies are competitive, in addition to already being part of the solution to the threat of climate change. X-Elio once again demonstrates its ability to develop effective, reliable and attractive projects for our clients".
Dario Castagnoli, Energy Management Director at Nexus Energía, said: "This new project is added to the two projects signed during 2018 and consolidates our alliance with X-ELIO in the development and optimisation of photovoltaic farms and representation services for renewable plants". In addition, he pointed out that "the purchase of green energy arising from this contract allows us to remain competitive and support the growth of the customer portfolio of Nexus by over 30% each year".